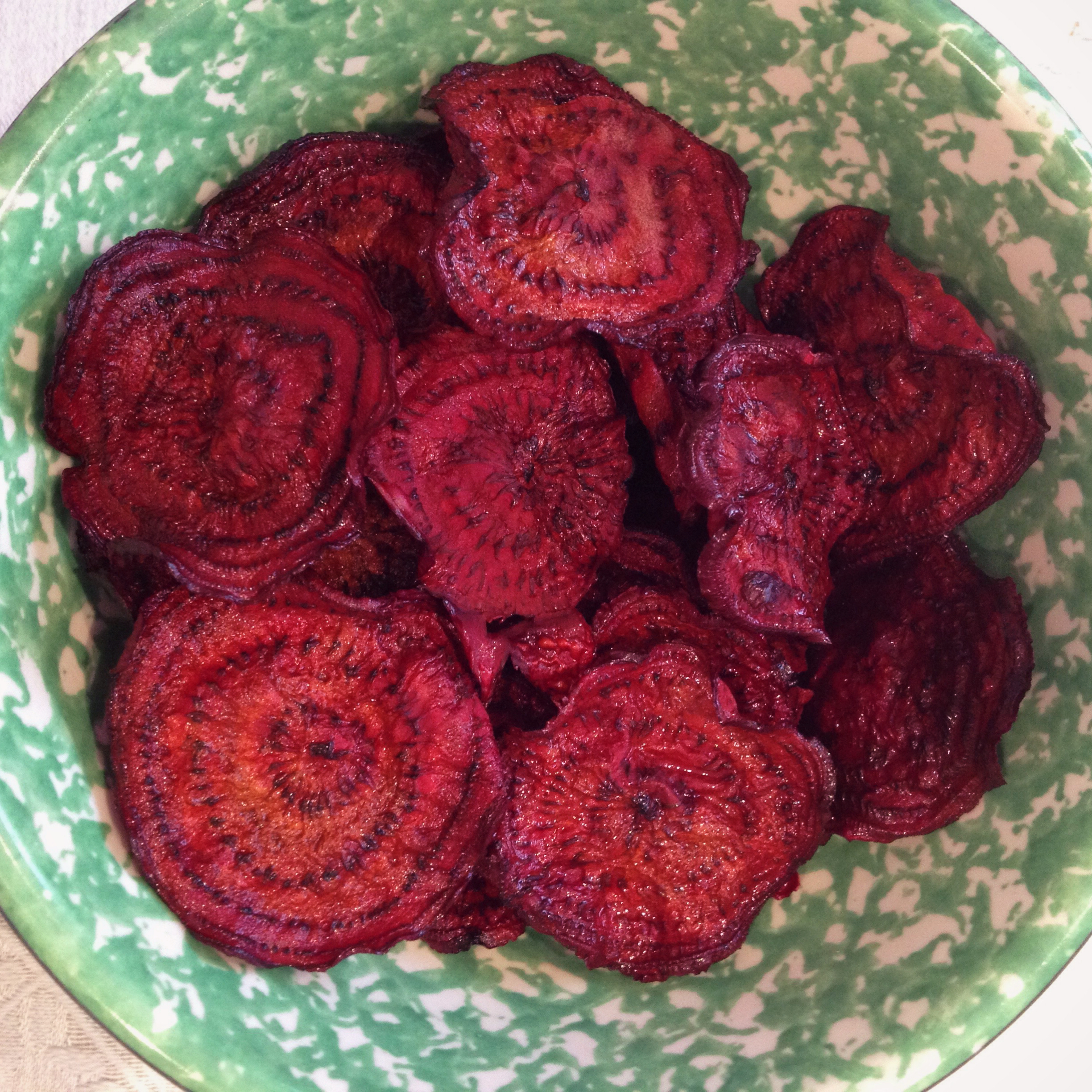 These delicious chips will satisfy both your crispy and sweet craving.
What you need:
1 medium/large beet sliced thinly
Olive oil
2 baking trays lined with parchment paper
Optional: Salt and rosemary
Pre heat the oven to 350 on convection bake.
Carefully thinly slice your beet with a sharp knife or mandolin.
Drizzle and mix slices with a very small amount of olive oil. Feel free to add a sprinkle of salt or rosemary to taste.
Lay beet slices flat on baking trays. The ends can be barely touching, but do not over lap.
Bake for around 35 mins, rotating trays around 20 mins through cooking. Keep a close eye on them after 30 mins to make sure they are not burning.
When you remove the beet chips from the oven, they may take a few minutes before crisping up. If they have cooled and are still not crispy, put them back in the oven at 200 to dehydrate further.
These chips are crunchy and delicious, but they do shrink a lot! What looks like a large yield at the beginning will produce a small bowl as pictured.