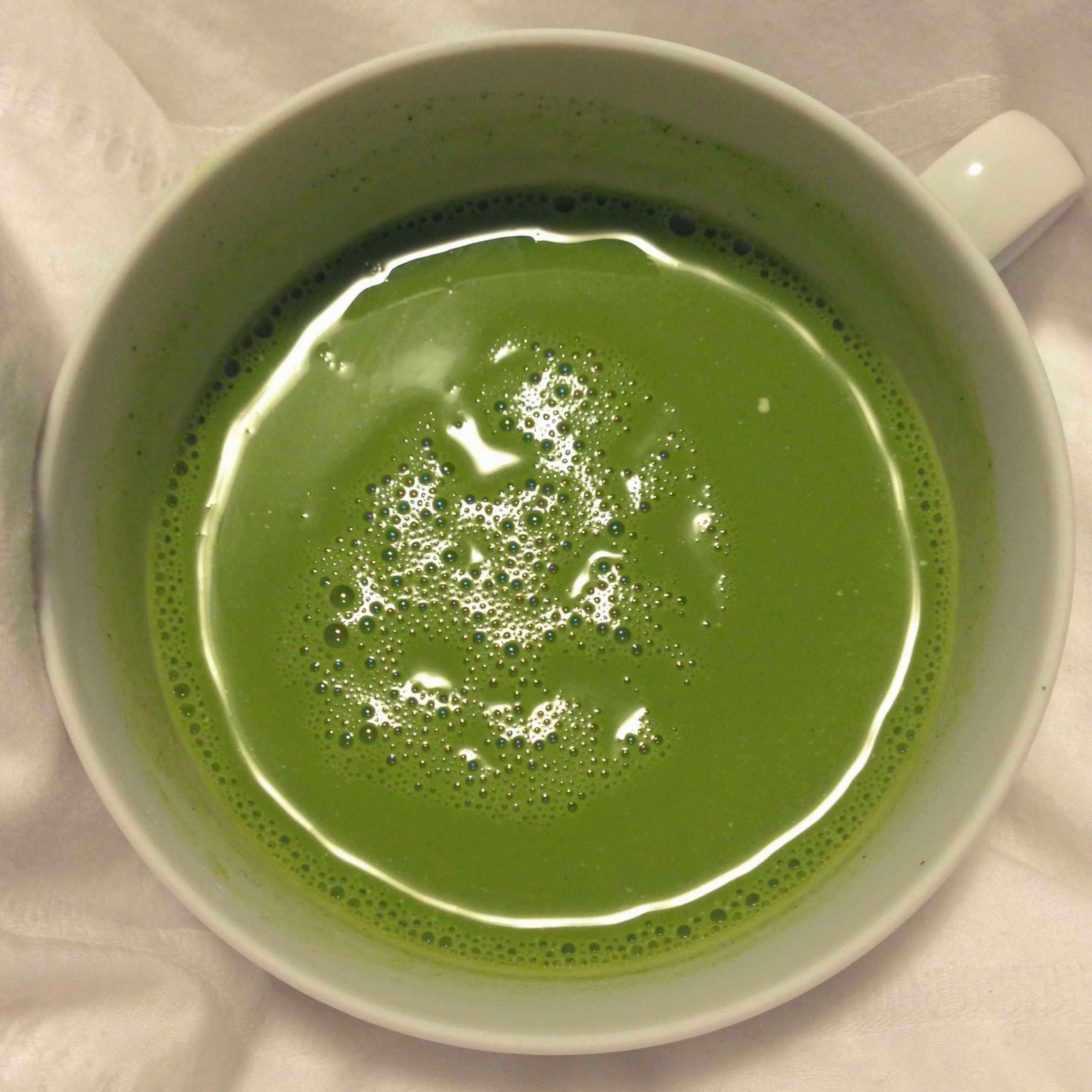 If you do not already drink matcha, now is a great time to start. Matcha powder is made from fine ground green tea leaves, so it has more health benefits than standard steeped green tea.
Matcha powder is an excellent source of antioxidants that fights the signs of aging; it contains L-Theanine that enhances relaxation, improves memory, concentration, and energy; burns calories; and detoxifies the body, among many other things.
When buying matcha, there are different grades to choose from including Ceremonial Grade, Second Harvest, and Culinary Grade. Ceremonial grade is the highest quality and most expensive; second harvest is perfect for lattes or drinking plain; and culinary grade is great for smoothies and baking.
Matcha is a great alternative to coffee, and can be added to baking and smoothies. One of my favourite ways of enjoying matcha is as a latte.
---
Here is my recipe for an 8 oz Matcha Latte.
What you need:
1 to 1.5 teaspoons Ceremonial Grade Matcha
Water boiled to 90 degrees Celcius (just below boiling) – use about 2 tablespoons
Whisk (use a small metal whisk is you do not have a bamboo whisk)
Nearly boiled milk (try 2% milk or coconut milk)
Honey (optional)
Heat water until just below boiling point (around 90 degrees Celsius). Boiling water can burn the matcha and affect the flavour.
Whisk together a small amount of hot water with matcha powder until smooth. Continue whisking to create some bubbles.
Heat your preferred milk on the stove, occasionally whisking to prevent burning. If you are adding honey to sweeten, dissolve it into the milk. When nearly boiled, whisk milk vigorously to develop a light foam.
Combine dissolved matcha and heated milk, and enjoy!