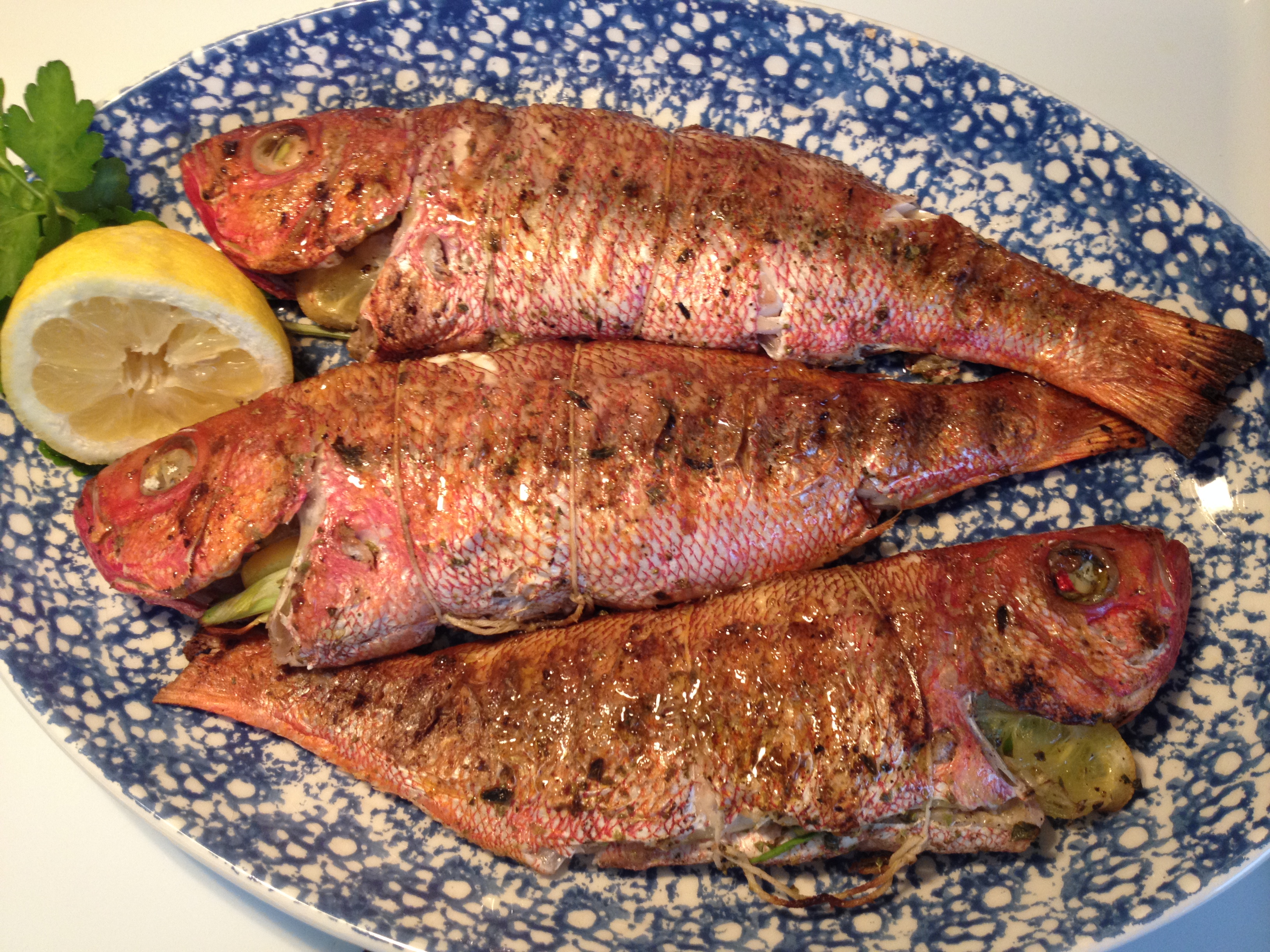 Although the thought of cooking a whole fish may seem daunting, cooking on the bone adds a lot of flavour and keeps the meat moist. If the heads are a problem, ask your fish monger to remove them and keep the rest of the fish whole!
Here is one of my favourite recipes for grilled or broiled whole fish.
---
What you need:
Any fresh, firm-flesh fish! (try red snapper or rainbow trout for a nice mild flavour)
Lemon sliced into rounds (about 1 cm thick)
Aromatics (try green onion, garlic scapes, dill, parsley…)
Salt, Pepper, Seasoning Spices (like dried oregano)
Olive oil
Butchers twine
---
Prepare to stuff the belly of your fish. Rinse and pat dry, then season with salt, pepper, and dried spices. Drizzle the inside with olive oil.
Stuff with lemon slices and aromatics, then tie with butchers twine.
Once tied, season the outside of the fish and drizzle with olive oil.
Broil or grill the fish, flipping once.
Remove twine and enjoy with a squeeze of lemon and drizzle of olive oil, or use the meat for fresh fish tacos!