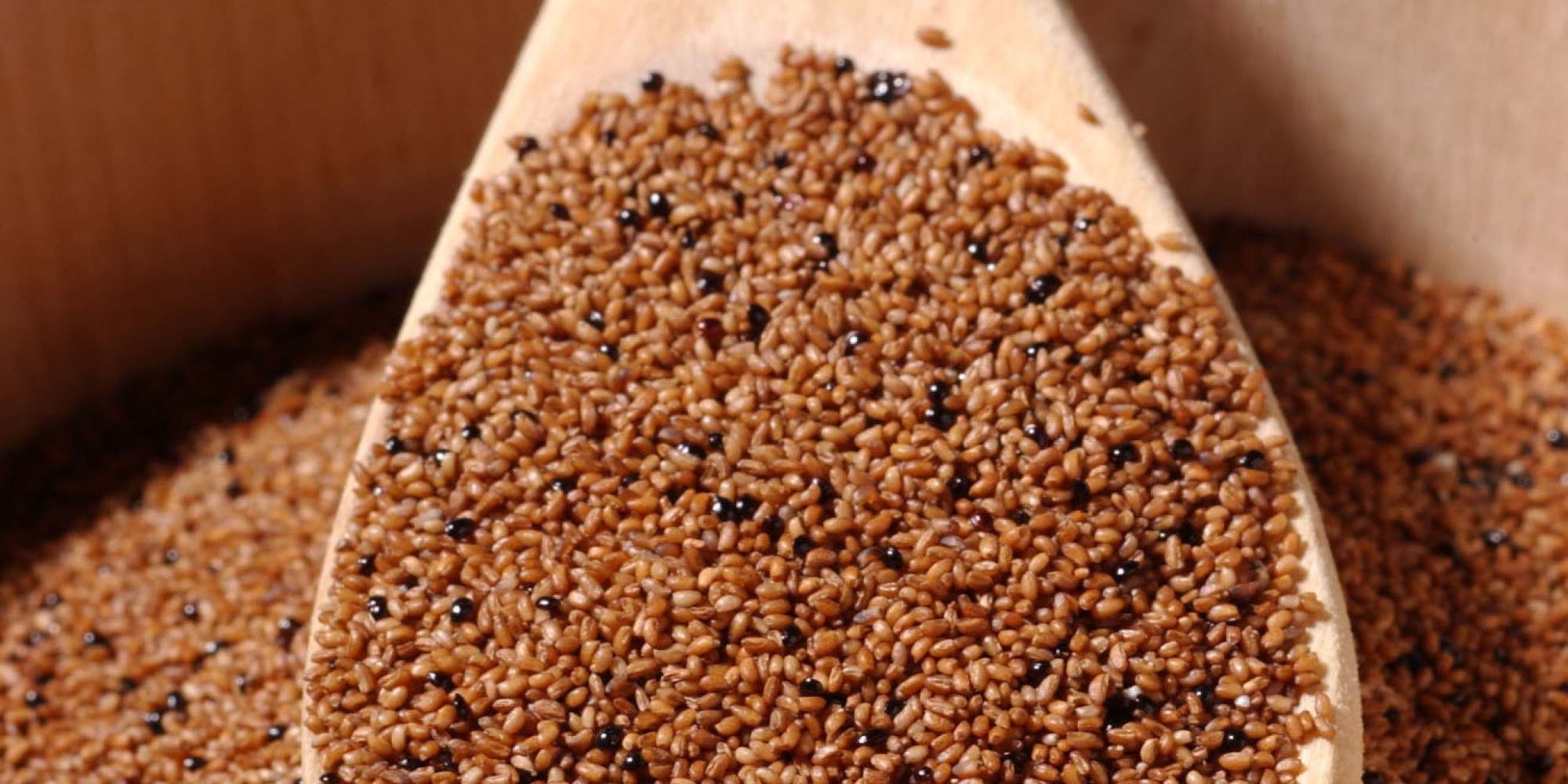 What is Teff?
A few weeks ago while looking for healthy recipes, we stumbled across supermodel Karlie Kloss' YouTube and a recipe for Peanut Butter Teff Flour Cookies – vegan and gluten free. We had never heard of Teff so, naturally, we did some digging, and discovered its Superfood qualities.
Teff is a highly nutritious grain, roughly the size of a poppy seed, native to Ethiopia where it is used to make injara (sourdough bread). Teff has adapted to both waterlogged soil and drought situations, and, because of its small size, it can sow a large area with a small amount of grain.
High Protein, and Nutrient Content: 100g of Teff contains 13g of protein (26% of your daily intake), almost half of your daily Magnesium and Iron, and almost one quarter of your daily Calcium and Vitamin B6 intake. It is a gluten-free grain that can be used as a protein alternative for vegetarians and vegans (similar to quinoa). The iron from Teff is also easily absorbed by the body and recommended for people with with low iron levels.
Recommended for Diabetics: Teff has a low glycemic index that can help people with Diabetes regulate their blood sugar.
High in Fibre, and it keeps you feeling full.
Versatile: Teff can be used in a variety of applications; either used as a whole grain or ground as flour. Teff can be eaten as a cereal, snack bar, baked, boiled, or steamed as a whole grain, or incorporated as flour into baked goods like breads and pancakes. Think about adding crunch and texture to your dishes with whole grain Teff, or using it as a coating on meats, batters, and vegetables. Be creative!
It tastes great! Teff has a nutty, grain flavour that compliments other foods. Experiment at home to create Super meals!
Have you tried Teff? What are your most creative applications for this Superfood Grain?