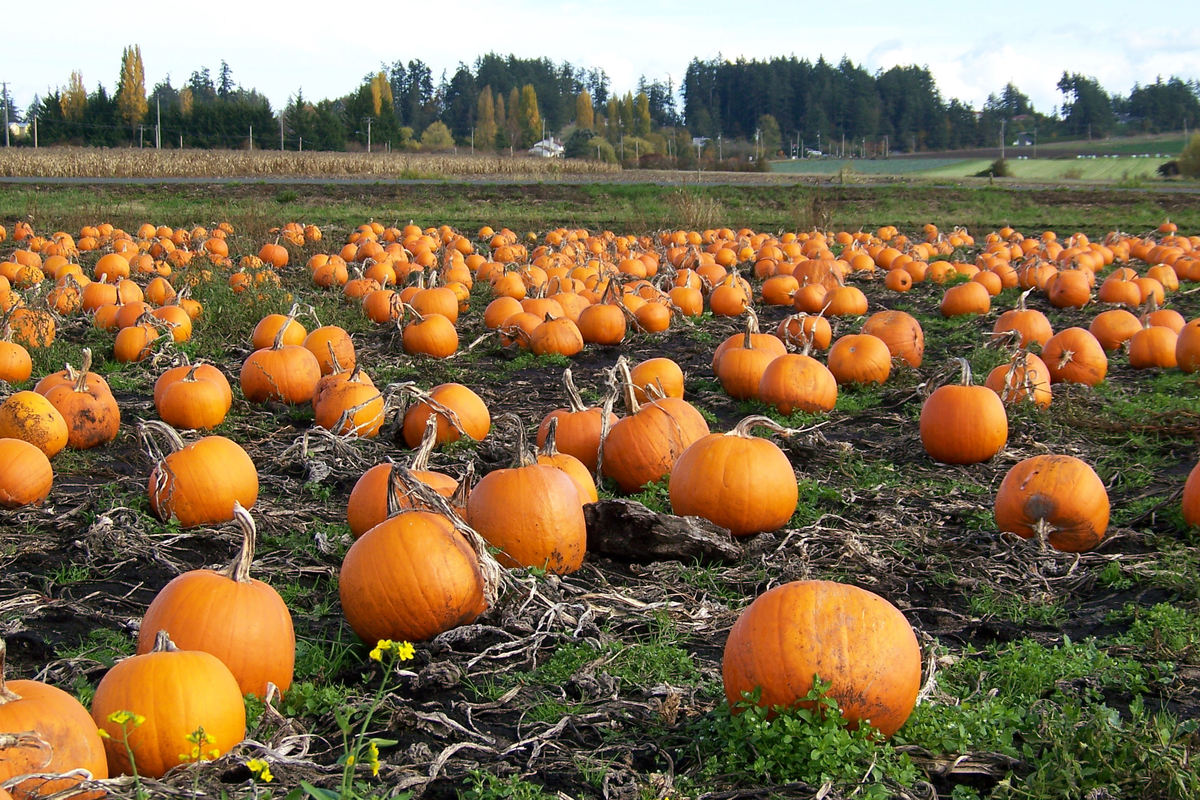 Every fall, people mock one of nature's most nutritious gourds, but there is nothing #basic about the pumpkin. It has so much more to offer than being just a latte, or a pie on your Thanksgiving table, and is so easy to prepare.
Tip: Start with a smaller pie pumpkin, as they are often referred to. The flesh is more tender and the flavour more concentrated than your typical Jack-o-lantern monster gourd.
Cut the stem off the pumpkin so it is easier to handle and slice your pumpkin down the middle.
Scoop out all the seeds and set aside (do not throw them out!)
Using a knife or a vegetable peeler, remove the skin from your pumpkin. You may find it easier to work with if you cut long slices of pumpkin.
Pumpkin can be cooked many different ways and used for savoury or dessert applications. Steam

Steam or boil pumpkin simply without seasoning. Once cooked, it can be stored as cubes or mashed and added to any type of dish. Try making a pumpkin soup with some chicken or vegetable broth, garlic, shallots, cayenne, turmeric, salt and pepper. Throw some toasted chopped pecans on top for a nice crunch. For richer flavour, add some cream and butter to the soup and finish. Pie pumpkins mash so easily, you can achieve a smooth texture with a regular potato masher instead of a hand blender.
Baked pumpkin is also delicious and incredibly versatile. Bake at 350 degrees until tender and golden (30 – 40 mins). Be creative with the seasoning – some olive oil and grey sea salt is a delicious accompaniment to a steak dinner, or make it sweet and spicy with some maple syrup and cayenne pepper. The flavour of turmeric is so mild and the antioxidant benefits are so great that I add it to all my pumpkin and squash dishes.
For those with a sweet tooth, pumpkin is a great substitute for fats like oil, sour cream and yogurt in most recipes. Or try a creative spin on the classic pumpkin pie using roasted pumpkin, heavily seasoned with cinnamon, ginger, cloves, nutmeg, turmeric, and a little cayenne kick. Brown sugar, evaporated milk and eggs will round out the filling.

Now – the seeds! Full of amino acids, they are a great snack to have around or to sprinkle on salads. Wash them well and pat dry on a paper towel. Lightly drizzle with olive oil and sea salt, and toast at 350 F for about 15 minutes (shaking them every 5 minutes to ensure even cooking).
For more information on the humble pumpkin, please see the link below.
What are some of your favourite pumpkin recipes? Share them below!