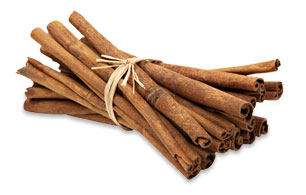 Here at Clean Workout, nothing gets us into the holiday spirit more than the smell of cinnamon filling a room. The sweet, warm aroma brings up so many memories and feels like a warm hug. What makes cinnamon super, however, is more than just its nostalgic effects – this little piece of bark is packed with health and medicinal benefits. Now that's sweet!
What makes cinnamon Super?
The smell and flavour is a result of the compound cinnamaldehyde, which has a strong impact on health and metabolism.
Anti-Inflammatory thank you to all of its wonderful antioxidants. Antioxidants are linked to cancer prevention.
Linked with a reduction in heart disease by reducing cholesterols and blood pressure.
Improves glucose uptake by cells, lowers blood sugar, and has an anti-diabetic effect (shown when consuming 1 – 6 grams of cinnamon per day).
Has been shown to protect neutrons which may benefit those with neurodegenerative diseases such as Alzheimer's.
Enjoy the benefits of cinnamon everyday:
Mix a teaspoon into your morning coffee for extra flavour and anti-inflammatory effect.
Throw a whole cinnamon stick into a pot of simmering tomato or meat sauce. The spicy aroma is a true sensory delight.
Steep whole cinnamon sticks into your holiday drinks like hot apple cider, mulled wine, or spiced teas.
Use ground cinnamon on your vegetables. For a warm, spiced side dish (or even a main course) bake 1 inch cubes of sweet potato, butternut squash, and pumpkin seasoned with cinnamon, sea salt and olive oil (maybe a little maple syrup if you like the sweetness), at 375 until golden brown. Delicious and healthy!
How will you incorporate cinnamon into your diet and routine? Send us your favourite recipes!