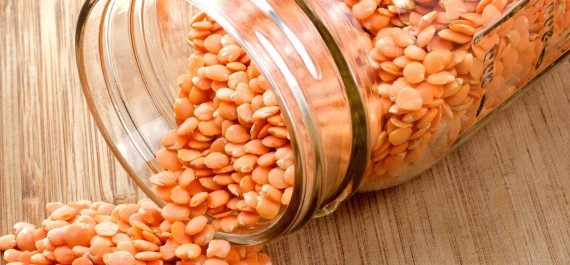 As a child from a Greek household, lentils were something that we always had growing up. If you recall the obsession with Windex in the film My Big Fat Greek Wedding (2002), that was our family with lentils. No matter what the ailment – colds, broken bones, fatigue – a fresh pot of lentil soup was always there.
Even though I was not as fond of lentils as a child, I have grown to love them for their high nutritional content, varied cooking applications and textures.
Here is why lentils have earned their Superfood status:
High in Folate

Supports Red Blood Cell production (these cells carry oxygen from the lungs to the rest of the body)
Reproductive Health: it is important for pregnant women, and women trying to get pregnant, consume enough folate. This nutrient is essential for healthy fetal nervous system development. A defect often leads to loss of pregnancy.
Overall Heath Benefits: high folate intake has been linked to decreased risk of cancer in men and women, as well as reduced risk of depression.
Supports Nervous System Function and Cardiovascular System

High in Fibre
High in Magnesium

Calcium Blocker: Relaxes veins and arteries, allowing easier blood flow, oxygen and nutrients throughout the body.
Studies show that after a heart attack, Magnesium deficiency may cause free radical injury to the heart*.

Balance Blood Sugar

Beans and Legumes, like lentils, provide steady, slow burning energy.

High in Iron

Rich iron source without the fat or calories of red meat.
Clean Diet
There are many varieties of lentils that can be easily incorporated into different recipes for added nutrients.
Among the most popular lentils are red, brown, and green. Brown and green lentils retain their shape better with cooking, while red lentils melt down. Lentils are available in cans or dried, but can be used immediately and do not require soaking before cooking.
Try our simple Greek Green Lentil Soup

Boil lentils in water with aromatic vegetables (small diced carrots, celery, onions, garlic).
Add two bayleaves, a sprig of thyme, and small diced tomatoes.
Serve with sea salt, pepper, a drizzle of olive oil, and a splash of vinegar. We use a Greek red wine vinegar (TOP brand) but white vinegar or apple cider vinegar would be a delicious substitute.

Boil brown or green lentils with simple aromatics and serve on top of salads for texture.
Butternut Squash, Sweet Potato and Red Lentil Soup 

For added flavour, cut your butternut squash and sweet potatoes into small pieces (1 inch cubes), drizzle with olive oil, sprinkle with salt and roast at 400 F for 40 minutes.
Sautee onion and garlic in olive oil, add roasted vegetables, and red lentils to pot.
Add a small amount of water to cook lentils.
Once lentils are cooked, season soup with coconut cream, curry powder, cumin, cayenne pepper for spice, a touch of maple syrup, and salt and pepper to taste. Use a hand blender to puree soup to desired consistency (if soup is too thick, add milk, unsweetened coconut milk, water, or chicken stock to thin it out.)
Continue to simmer for a few minutes to cook the spices.