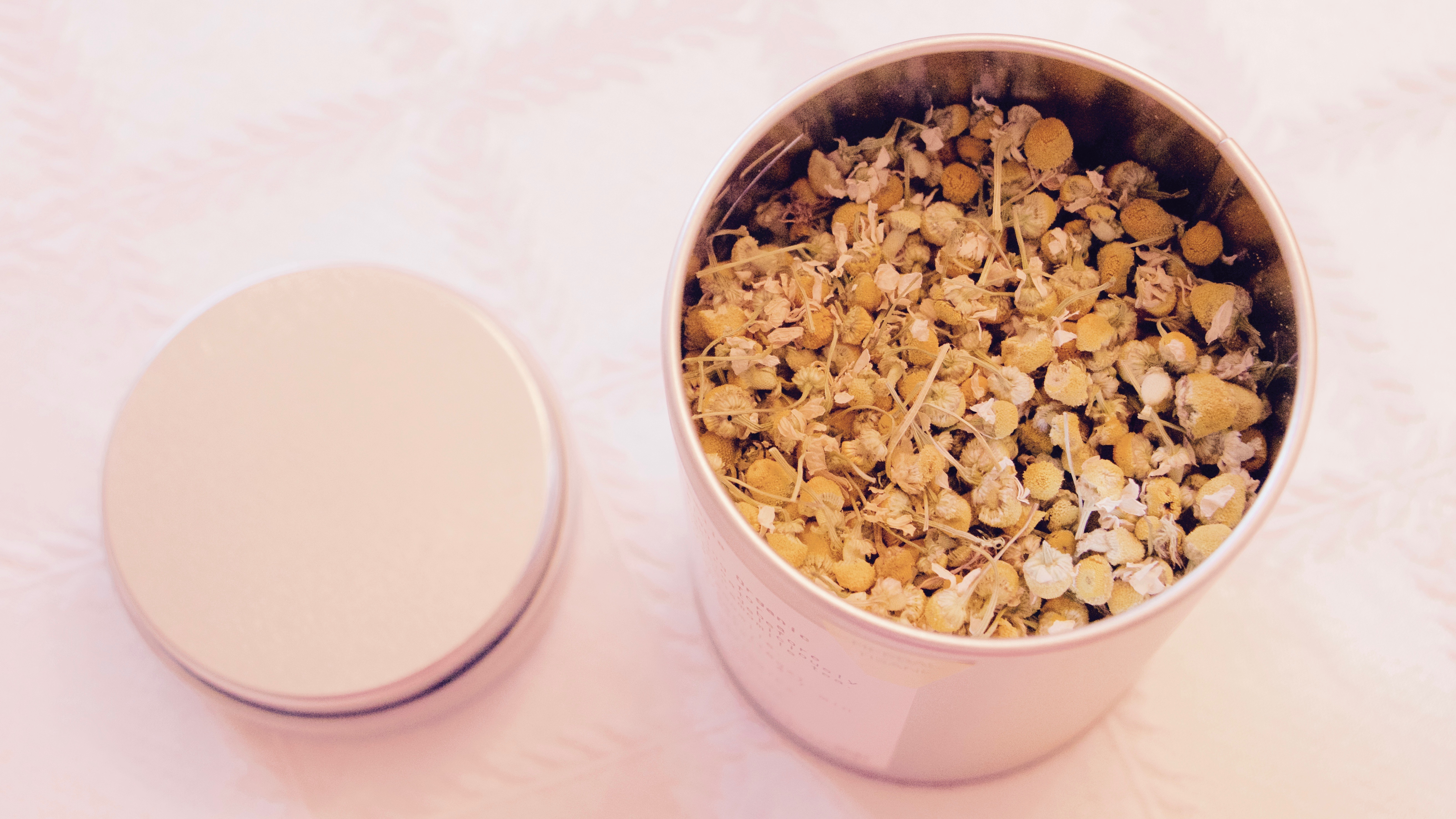 Herbal Teas can be quite powerful if you know how to use them.
They are made up of any blend of herbs, flowers, plants, roots, nuts, fruits or vegetables, without any actual tea present (Curious about other tea? Learn more about Black Tea, Matcha Tea and Rooibos). Although herbal teas do not contain tea or caffeine, the effects of their ingredients can still have profound effects.
Growing up, our family always had a garden featuring a plethora of herbs, plants and flowers. From an early age, we were taught that almost any ailment – from headaches, to minor scrapes, or skin rashes – could be treated by brewing a tea or making a bath with items from the garden. Understanding the power and proper use of holistic remedies is not only a safer alternative to over the counter medicine, but it can save you a lot of money! They also provide practical decorations for your yard!
Do not worry if you do not have your own home garden. Over the years, the demand for holistic treatments and foreign spices has increased and you can easily find powerful herbs, teas and tonics at your local supermarket! The challenge now is understanding what different herbs do for your body.
For our fourth and final article on The Benefits of Tea, we wanted to create a guide to common Herbal Tea ingredients that you can take with you to the grocery store. The next time you are feeling under the weather, have a stomach problem, or need an energy boost, you can refer to the below CleanWorkout Guide to Common Herbal Tea Infusions for a natural solution to your problem.
The Bare Necessiteas 
Caffeine: 0 mg 
Main Regions: Everywhere! Herbal tea can be any combination of flowers, herbs or fruit without any actual tea leaves present. Because of the absence of tea leaves, herbal teas do not have caffeine.
Many holistic and cultural remedies use herbal teas and tonics to help heal certain ailments. Steeping flowers and herbs can be an effective and natural way to relieve anything from headaches and migraines (Feverfew flowers); boosting your immune system (ginger, goji berries or echinacea); or calming nerves (chamomile flowers).
A Guide to Common Herbal Tea Infusions
Citrus
Citrus fruits – like Bergamot, pictured – have so many health benefits. Sometimes steeping slices of citrus can lead to a bitter flavour from the white pith that surrounds the flesh of the fruit. For all the nutrients without the bitterness, squeeze your favourite citrus into your herbal infusion and enjoy!

Bergamot: Treat mild depression; Aid digestive problems.

Popular Uses: Bergamot gives Earl Grey Tea its distinctive aroma.

Lemon: Immune Boosting Vitamin C and antioxidants; Vitamin B6; Vitamin A; Calcium; Iron; Zinc.
Orange: Immune Boosting Vitamin C and antioxidants; B Vitamins; Vitamin A; Calcium; Potassium.
Herbs and Plants
Lemon Balm: Reduces stress and anxiety; Enhances memory and refreshes mood; Digestive aid.
Lemongrass: Digestive aid; reduces bloating.

Best Time to Enjoy it: After Dinner

Lemon Verbena: High in antioxidants; Immune booster; Anti-inflammatory; Digestive aid.

Popular Uses: Lemon Verbena keeps you feeling full, improves your metabolism, and regulates appetite, which can help you loose and maintain a healthy weight. The high antioxidant content also helps protect your muscles when you drink tea or ingest the plant before a workout. Less damage is done to your muscles, which improves your stamina and the quality of your workout.

Mulberry Leaf: Maintain blood pressure; Control blood sugar; Reduce cholesterol; Quercetin for healthy liver function; Vitamin C Antioxidants; Immune Booster; Chlorophyll to clean the liver and improve breath; Vitamin A for healthy eyes; Amino Acids for building protein; Soothes skin irritation.
Peppermint and Spearmint: Digestive aid; Good for cold relief by clearing the sinuses and chest congestion. boosting immune system; reduces nausea.

Best Time to Enjoy it: When you are sick.

Rose Hips have powerful antioxidant qualities that positively affect the inside of your body, and can be applied externally for cosmetic benefits.

Rose Hips: Vitamin C; Antioxidants; Improves Skin; Immune Booster.

Beauty Tip: Soak a soft cotton towel in warm, steeped rose hip tea and place it on your face to rejuvenate your skin from the outside.

Sumac: High in antioxidants and tannins; Anti-ageing; Anti-fungal; Anti-inflammatory; Anti-microbial; High in Vitamin C, Omega 3 fatty acids, protein, fibre and minerals; Flushes toxins from the body by acting as a diuretic.

Tasting Notes: Lemony, tangy, earthy.
Proper Steeping: Instead of adding boiling water to sumac berries, soak them in cool water and strain over two layers of cheese cloth to remove the tiny hairs. Boiling the berries will release the tannic acid, making your tea bitter. Excess amounts of tannic acid can also cause discomfort and may be harmful to your stomach and other vital organs.

I remember learning Sumac was edible during an outdoor field trip in elementary school. More than a decade later, I finally tasted this delicious and versatile spice at a Persian restaurant in Toronto where it was served in a shaker for the table to season plain rice. Yum!

Popular Uses: As a marinade for meats or a seasoning spice for anything from rice to salad, or on yogurt and hummous. It is a key ingredient in the Middle Eastern spic mix, Za'atar.
Flowers
Chamomile: Helps with digestion; Calms the mind; Soothes mild skin irritations; Promotes peaceful sleep.

Best Time to Enjoy it: Before bed.
Beauty Tip: Soothe irritated and inflamed skin and eyes from allergies by soaking a clean cotton towel in warm steeped Chamomile tea. Place it over the affected area and relax. Alternatively, add extra strong steeped Chamomile tea and Chamomile flowers to a bath to soothe rashes and itchy skin.

Echinacea (Purple Cone Flower): Antioxidant-rich; Prevents colds; Anti-inflammatory.
Hibiscus: Reduce blood pressure in people with mild hypertension; Antioxidant-rich fruits, flowers and seeds; Immune-boosting.

Possible Benefit: May help lower the risk of cancer by defending against harmful cells and free radicals.

Lavender: Reduce respiratory problems like coughing, asthma, bronchitis; Anti-bacterial properties for treating cuts, sores and ulcers; Reduces fevers.
Roots
Ginger: Digestive aid; Reduces nausea; Promotes circulation; Reduces stress; Mental Stimulant; Anti-inflammatory.

Best Time to Enjoy it: When you are sick or you need an energy boost.
Spices
If Cardamom seed pods are available to you, buy these instead of the powdered form. Make your own spice blend by toasting them in a dry pan briefly and grinding it yourself for even more flavour!

Cardamom: Relieve digestive problems including nausea, bloating and gas; Detoxify the body by eliminating waste through the kidneys; Antioxidant; Anti-bacterial and anti-fungal; Anti-inflammatory; Control cholesterol; Improve blood circulation; Improve asthma and other respiratory diseases.

Popular Uses: Use it as a gargle to relieve sore throat. Boil cardamom and cinnamon in water. When your mixture has slightly cooled, add 1-3 teaspoons of Apple Cider Vinegar.
Popular Uses: The essential oils in cardamom freshen breath! Try chewing it or enjoying cardamom tea after a meal.

Cinnamon: Digestive aid, Anti-inflammatory; Promotes weight loss; Controls blood sugar.

Tip: Enjoy cinnamon tea with honey to enhance its effects.

The medicinal effects of plants and flowers can adversely affect medications. If you have severe or chronic health conditions and are taking medication, consult a physician before taking Herbal remedies or drinking Herbal Teas. They might be natural, but they are powerful!

Clove: High in Manganese; Anti-bacterial; Anti-inflammatory; Digestive Aid.

Popular Uses: Treating toothaches, respiratory infections and cuts and scrapes.

Fennel: Helps the whole body acting as an anti-inflammatory agent and a metabolic regulator to help your whole system work better. Regulates gastric acid secretions, which promotes digestion and relieve things like heartburn. Fennel tea is great to have on hand to help calm stomach and intestinal issues like vomiting and diarrhea.
Proper Steeping
Steeping temperatures and times depend on the blend of herbs. As a general rule, teas should be steeped near boiling point so you do not scald and destroy the essential oils, vitamins and minerals in the plants. DAVIDsTEA recommends 4 – 7 minutes with nearly boiling water for most of their herbal teas.
Currently Drinking
DAVIDsTEA Calming Camomile
Caffeine: 0mg
Notable Characteristics: Calms the Mind, Soothes Mild Skin Irritations, Anti-Inflammatory
Ingredients: 100% Pure Egyptian Camomile
Aroma: Sweet, floral and pure camomile smell that transports you back to grandmothers house during childhood sleepovers.
Tasting Notes: A clean, simple taste of pure chamomile. Sweet, flowery notes with a hint of grassiness.
As a child growing up with eye and skin irritations, and allergic rashes, I became very aware of the powerful soothing effects of camomile flowers. It is my go-to tea for late-afternoon and evening since it helps you feel calm and relaxed before bed. These delicate little flowers are equally as powerful when used topically, as well.
Cooking with Tea
Calming Chamomile & Vanilla Scones with Greek Mountain Honey
Chamomile has a fragrant, sweet aroma that pairs perfectly with smooth vanilla bean and floral Greek Mountain Honey. When developing this recipe, we wanted something that could be enjoyed with a simple cup of tea any time of day. Scones are a perfect partner for tea and these chamomile infused scones will have you relaxing in no time!
Scone Ingredients
2 cups All Purpose Flour
2 tbsp Sugar
1 tbsp Baking Powder
1 tsp Kosher Salt
1 tsp Finely Grated Lemon Zest
Seeds Scraped from 1 Vanilla Bean
1 tbsp DAVIDsTEA Calming Chamomile Tea, Crushed
6 tbsp Unsalted Butter, Cold and Diced
2 Eggs, Lightly Beaten
1/2 cup Heavy Cream, Cold
Egg Wash and Sprinkling
1 Egg + 2 tbsp Milk, Beaten
White Sugar for Sprinkling
Serving
Greek Mountain Honey (try Attiki brand for a rich taste)
Butter
Clotted Cream
Preheat oven to 400 F.
In the bowl of an electric mixer, sift together Flour, Sugar, Baking Powder and Salt. Mix in Lemon Zest, Vanilla Seeds, and Calming Chamomile Tea until combined.
Add cold Butter and mix on low speed until the butter is the size of peas.
Mix together Egg and Heavy Cream, and slowly add it to the butter and flour mixture while on low speed. Mix until just combined – it will be lumpy.
Dump dough onto a floured work surface and knead it into a ball.
Using a floured rolling pin, roll your dough to 3/4 inch thick. Rotate your dough often so it does not stick to your work surface.
Cut scones into desired shape (3 inch plain round or 3 inch fluted edges) with a floured cutter and place on a parchment-lined baking sheet.
Gather scrap dough and re-roll it for more scones.
When you have finished all the dough, brush the tops of the scones with Egg Wash and sprinkle with Sugar.
Bake for 20 to 25 minutes until the tops are lightly browned and they are fully cooked. They will be firm to the touch.
Serve with butter, clotted cream, and a drizzle of Greek Mountain Honey. Enjoy with your favourite cup of tea!
---
We hope you enjoyed our #SuperfoodSunday series on The Benefits of Tea. Despite drinking tea every single day, we were still shocked and impressed by a lot of our findings! You can bet that the next time you see us at the gym, we will have a bottle of Lemon Verbena Tea, and that Rooibos will be making its way into our tea drinking routine more often.
We owe a huge thank you to Stacie and the wonderful team at DAVIDsTEA for our new fall mugs, opening our eyes to new fall flavours, and for re-stocking our pantry with some of our favourites! We are so happy they let us feature them and thank them for supporting CleanWorkout.com!
Share your favourite tea fact that you learned, or let us know if you have a great tea recipe! We would love to hear from you.
---
Missed an article? Learn more about Black Tea, Matcha and Rooibos here.