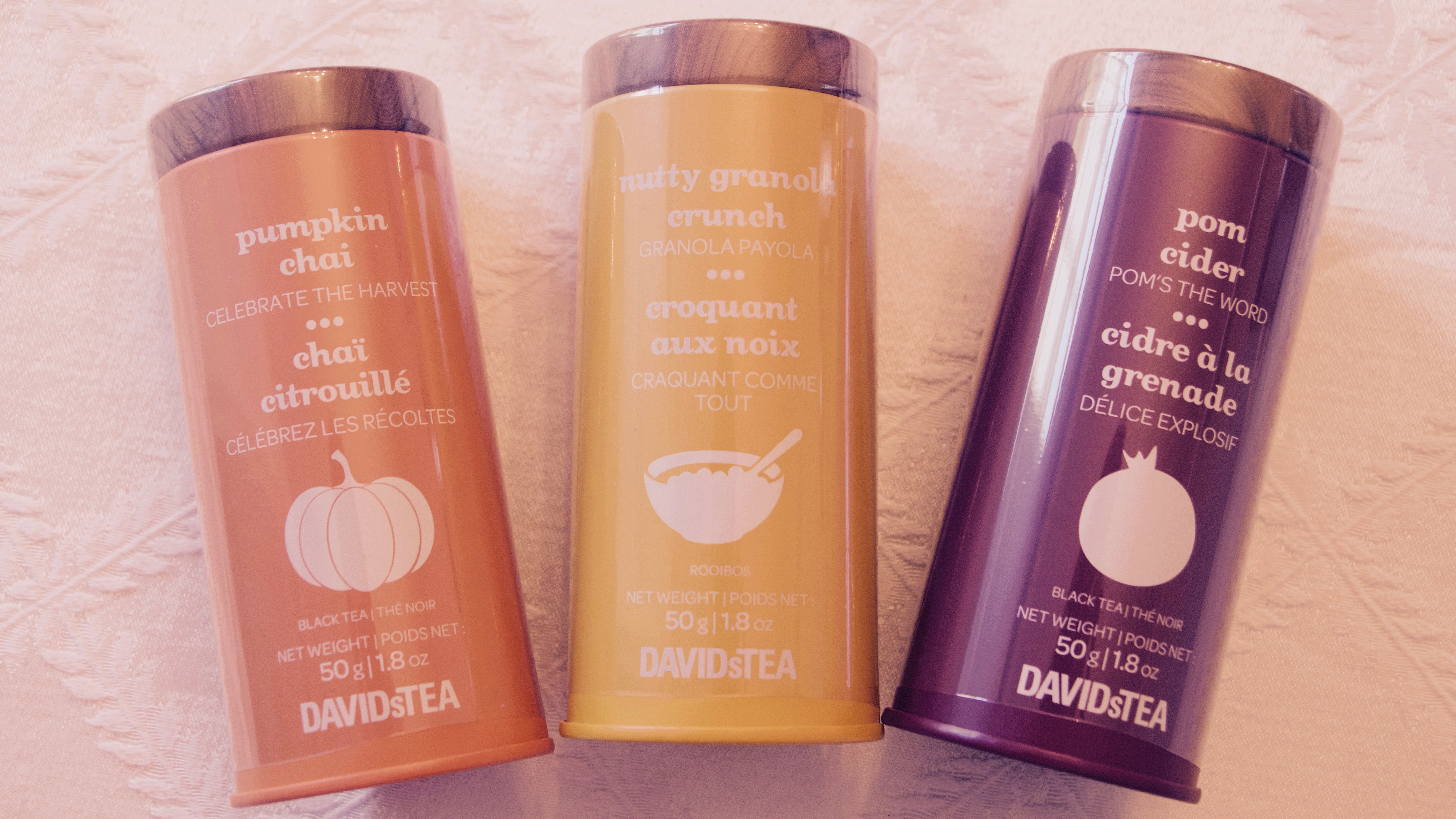 As tea lovers, we at CleanWorkout drink it every day – any and every type, hot or cold, sweetened or plain… it is a natural habit for us. One day Justin and I were enjoying our iced DAVIDsTEA lattes and wondered about the actual health benefits of our favourite drinks.
Over the past few weeks we have examined what it is that makes Black Tea and Matcha Green Tea beneficial to our health. While we knew that tea in any form was good for us, we had no idea how impactful matcha tea was on the immune system, and that black tea had strong anti-bacterial properties. Out of all the Superfoods we have researched, however, nothing has surprised us more than what we learned about today's Superfood Tea: Rooibos!
Rooibos Tea (which is actually a medicinal herb, and not a tea at all) seems to be one of the most beneficial Superfoods that we have encountered in a while. We think that after reading up on this magical herb, you will be stocking your pantry with every flavour you can find and enjoying it every day.
---
The Barenecessiteas
https://www.davidstea.com/us_en/nutty-granola-crunch-skinny-tea-tin
Caffeine: 0 mg
Made from: Aspalathus Linearis Bush – the red colour a result of fermentation
Main Regions: South Africa
Notable Characteristics: Prevents Disease and Ailments, Improves Skin Conditions, Anti-Inflammatory
Tasting Notes: Mild flavour with lots of woody aroma. 
Rooibos tea has a subtle yet unique flavour, which may be an acquired taste for some. Its medicinal powers might be enough to convince you to drink it since it improves your body from the inside out.
Why is it Good for You?
Prevents Disease and Ailments
High Mineral Content: Full of iron, magnesium, calcium, fluoride, manganese, potassium, copper and zinc.

Calcium, Fluoride and Manganese help build strong bones, which minimizes the risk of osteoporosis (loss of bone density).

Full of Antioxidants in the form of polyphenols and Quercetin

Quercetin has many anti-inflammatory benefits and prevents heart problems. It inhibits LDL cholesterol (the dangerous kind) from adhering to artery walls. This reduces the risk of atherosclerosis, heart attack and strokes.

Caffeine Free which helps lessen stress and improve mood and heart health, while giving you energy.

Relieves stress, hypertension (high blood pressure), respiratory conditions like asthma and, gastrointestinal issues like colic.

Also helps relieve headaches, insomnia, and stomach cramps.
Improves Skin Conditions
Contains Alpha Hydroxy Acid – a common compound used in chemical skin treatments to help exfoliate and give skin a more youthful, glowing appearance.

Try soaking a soft, clean washcloth in warm steeped rooibos tea and letting it sit on your face for half an hour. The Alpha Hydroxy Acid will help promote blood circulation, tighten your pores, and remove dead skin cells.

Rooibos also minimizes the effect of eczema for those with sensitive skin, prevents premature ageing (with the high antioxidant content), gently relieves acne, sunburns, and mild skin irritations.
Anti-Inflammatory
Anti-Inflammatory benefits minimize the risk of numerous painful and debilitating ailments including arthritis and joint pain, as well as asthma.
Proper Steeping
DAVIDsTEA recommends brewing most Rooibos teas for 4 – 7 minutes with nearly boiling water. The extra time will help extract all the goodness from the nuts and fruit, as well as the slightly coarse Rooibos "needles."
Currently Drinking
DAVIDsTEA Nutty Granola Crunch
Ingredients: Apple, rooibos, almonds, coconut, brittle, natural and artificial flavouring.
Aroma: Sweet, citrusy and woody rooibos, fragrant coconut, with hints of banana and apple.
Tasting Notes: Earthy oats, sweet and smooth coconut, and a delightfully sweet and fruity flavour. Perfect for a sweet, guilt-free, after-dinner treat, or curling up with a good book on a lazy afternoon.
Extra Goodness: Steeping a cup of Nutty Granola Crunch will leave you feeling relaxed, energized and rejuvenated. Almonds and coconut are full of essential oils and anti-inflammatory benefits, and apples are packed with antioxidants! Check out some earlier #SuperfoodSunday articles to learn more about Almonds and Coconut.
---
Cooking with Tea
Unlike black or green tea leaves, Rooibos needles remain fairly hard after steeping. In our opinion, cooking with Rooibos is most successful when steeping the tea in milk or water, and then adding the liquid to your cooking. 
If you are intent on using the whole leaf, you could try grinding it to a fine powder using a spice or coffee grinder. (Send us a note if you have tried this and let us know how it went!)
The smooth, fruity flavour of Nutty Granola Crunch lends itself perfectly to a creamy, comforting dessert like panna cotta! Literally translating to "cooked cream," panna cotta is a deceivingly simple dessert that is sure to impress your friends and family.  
DAVIDsTEA Nutty Granola Crunch Panna Cotta
Ingredients
1/3 cup Milk (try 2% or 1%)
1 Envelope Unflavoured Gelatine
2 1/2 cups Heavy Cream
1/2 cup Sugar
1/2 tsp Vanilla Extract
1 – 2 tbsp Nutty Granola Crunch
6 Individual Ramekin Dishes
Unsweetened Toasted Coconut and/or Slivered Almonds to Garnish
Bloom your Gelatin in a small bowl with cool Milk. Set aside.
In a saucepan over medium heat, gently bring Heavy Cream, Sugar, Vanilla Extract and Nutty Granola Crunch to a simmer.
Turn the temperature down and allow to simmer for 5 to 7 minutes, stirring frequently to make sure the cream does not scald.
Once your tea has steeped in the warm cream, add milk and gelatine mixture and stir until completely dissolved (one to two minutes).
Using a fine strainer, strain your mixture over a large measuring cup or bowl that you can easily pour from. Portion out your strained mixture into six individual ramekins and let cool uncovered to room temperature. Once cooled, cover with plastic wrap and refrigerate at least 4 hours before serving.
Top with Toasted Coconut or Slivered Almonds for a contrasting crunch and enjoy!
---
We hope that you learned something new about Rooibos tea today! Check back next week for a look at our favourite Herbal Teas on The Health Benefits of Tea Part 4!
Missed an article? Read up on The Heath Benefits of Black Tea and Matcha, as well!