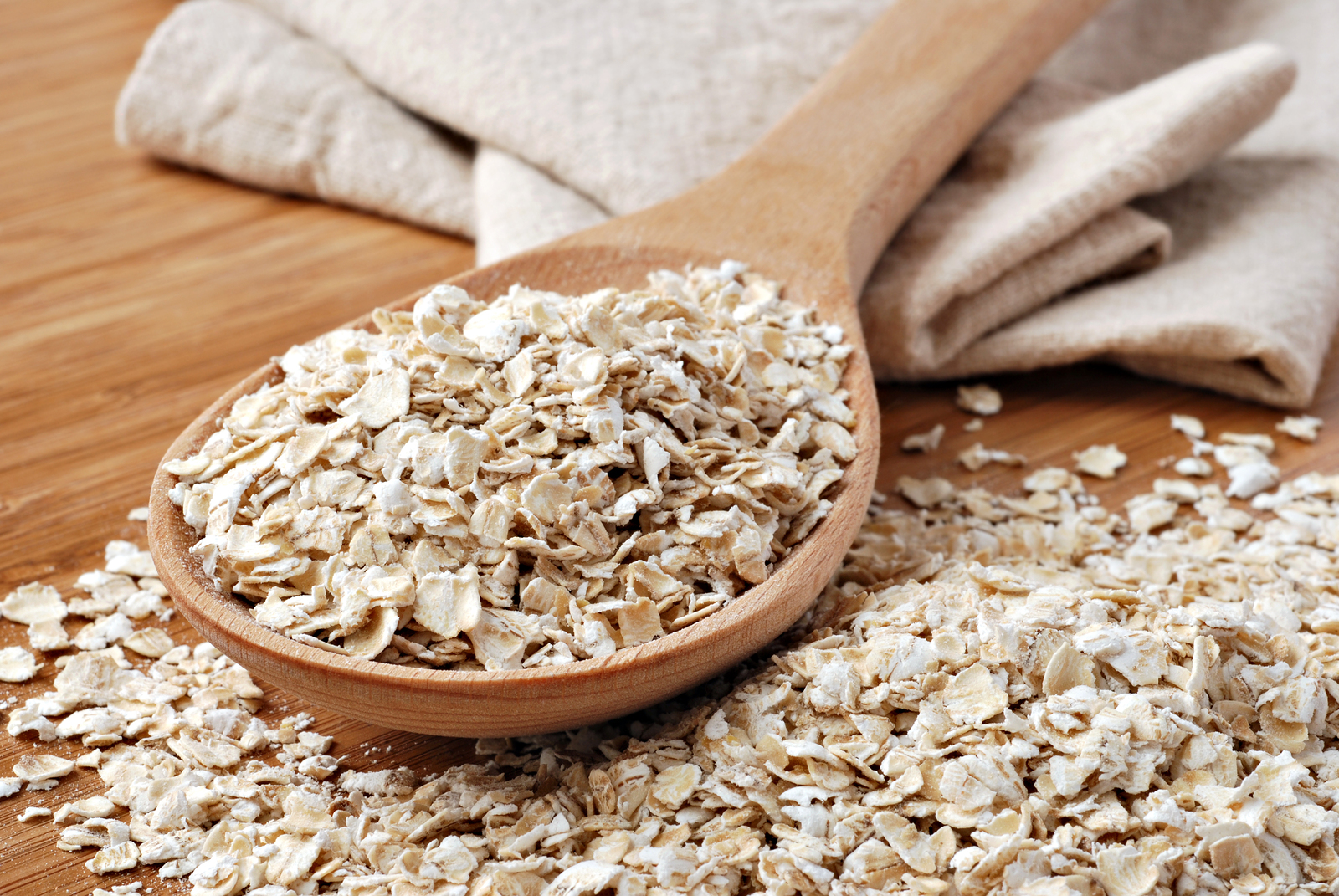 Oats are not one of the first things that comes to mind when you think of a delicious breakfast. Most people are probably scarred from offensive oatmeal experiences as children where they were served a hot pile of grey goop, or famous film scenes of flavourless gruel being spooned out to kids.
Unfortunately for oats, the negative context that it has been framed in is completely false. When you buy the correct type of oats and prepare them correctly, they make a delicious, healthy and filling start to the day. Rolled oats are incredibly versatile for cooking and can be used to give texture to baked goods like cookies and bread*, while steel cut oats have a slightly nutty taste and toothy texture. They make a perfect warm breakfast when lightly sweetened with maple syrup, a touch of brown sugar, or fresh berries.
The key to oats is understanding the different types, flavour profiles and applications, and cooking them properly. Once you do, you will be using oats in everything to benefit from their Superfood goodness.
---
Oats Keep Your Heart Healthy

Oats contain beta-glucan – a specific type of fibre that has been proven to lower cholesterol.

Steel cut oats have a slightly nutty taste and almost chewy, toothy texture to them. They are a great alternative for people who find rolled oat cereal too mushy.

High cholesterol is correlated to plaque build up on blood vessel walls, which makes it difficult for the heart to pump blood and receive electromagnetic impulses.
When blood vessels are strained, they can rupture or become blocked causing a heart attack, stroke or blood clots. Eating oatmeal everyday can effectively reduce your risk of heart attacks, strokes and heart disease by reducing cholesterol.
Beta-glucan also helps protect your immune system by helping neutrophils (non-specific immune cells) find the site of infection quickly, and improve their ability to remove bacteria.

Oat fibre removes cholesterol from the body through the digestive system.


---

Oats Keep Your Gut Happy

Oats are high in fibre. One cup of dry oats contains almost one quarter of a woman's daily intake or more than 20% of a man's daily intake.

Although oats are hulled, the bran and germ are not removed, which is the concentrated source of nutrients and fibre.

Although oats contain some gluten, they are well-tolerated by people with Celiac Disease.

For people with gluten intolerance, including oats in a wheat-free diet can actually help heal the bowel and the immune system.


---

Although oats are hulled, the nutrient-dense bran and germ stay intact.

Help with Weight Management

Because oats are high in fibre, they help keep you feeling full for longer, which makes it easier to consume fewer calories throughout the day. Beta-glucan may also help produce a hormone that reduces appetite.


---

Oats are Nutrient Dense

Oats have a low GI, which means they will not cause an immediate spike of blood sugar like common carbohydrates and other foods rich in sugar. Instead, they actually help stabilize blood sugar, which is beneficial for people with diabetes or at risk of diabetes.
They are rich in manganese and molybdenum

Manganese is essential for bone formation; collagen production for healthy skin; and controlling blood sugar
 Molybdenum controls sulphur balance (sulphur detoxifies our body of unwanted contaminants from food); and protects antioxidant formation.


---

Reduce the Risk of Type II Diabetes

Eating oats everyday can prevent serious diseases like heart disease and Type II Diabetes. Plus it strengthens your immune system. Now that is a Superfood!

Because oats are high in fibre and complex carbohydrates, they take a long time to be broken down by the body – hence the low GI – that does not cause a spike in blood sugar or insulin production.
Oats contain high levels of Magnesium* that also helps the body use glucose and secrete insulin slowly.


---

They are a Resilient Crop

The high nutritional content and ability to grow in poor soil conditions make oats a great crop for challenged farmers.
Clean Recipes
Try our healthy Roast Chicken with Healthy Oat Stuffing!
Pair this dish with a spinach salad with olive oil and lemon dressing (do not forget – vitamin C in the lemon juice will help your body absorb the iron) and you have a perfect meal.
Ingredients:
1 Organic Chicken
2 to 4 tbsp Butter for Spreading Under the Chicken Skin
1/4 cup Rolled Oats
1/4 cup Corn Flakes Cereal (Lightly Crushed)
2 Cloves of Garlic, Minced
1/2 cup of Sliced Leeks or Green Onions (or Both!)
1/4 cup of Celery, Thinly Sliced
1 tbsp Chopped Rosemary
1 tbsp Chopped Thyme
1 tsp Chopped Sage
1/4 cup Chicken Stock or Water
Olive Oil
Salt and Pepper
Directions:
Pre-heat your oven to 350 F.
Wash your chicken with tepid water and pat dry with paper towel.
Carefully pull back the skin from the chicken breast and massage butter onto the meat, under the skin.
Season the whole chicken, inside and out, with olive oil, salt and pepper. Set aside.
In a large pan, sweat your onions, leeks/green onions, garlic and celery in olive oil over medium heat until they are soft and translucent. This will bring out their natural sweetness.
Add rolled oats, rosemary, thyme and sage and toast for a couple minutes. Once toasted, add your chicken stock and simmer oats for a few minutes until they have absorbed the liquid.
Once the liquid has been absorbed, add Corn Flakes that have been lightly crushed up.
Taste your dressing and season with salt and pepper.
Stuff your chicken with the dressing and place in roasting pan in the middle of the oven.
Bake for 1 hour and 15 minutes to 1 hour and 30 minutes, until the juices run clear.