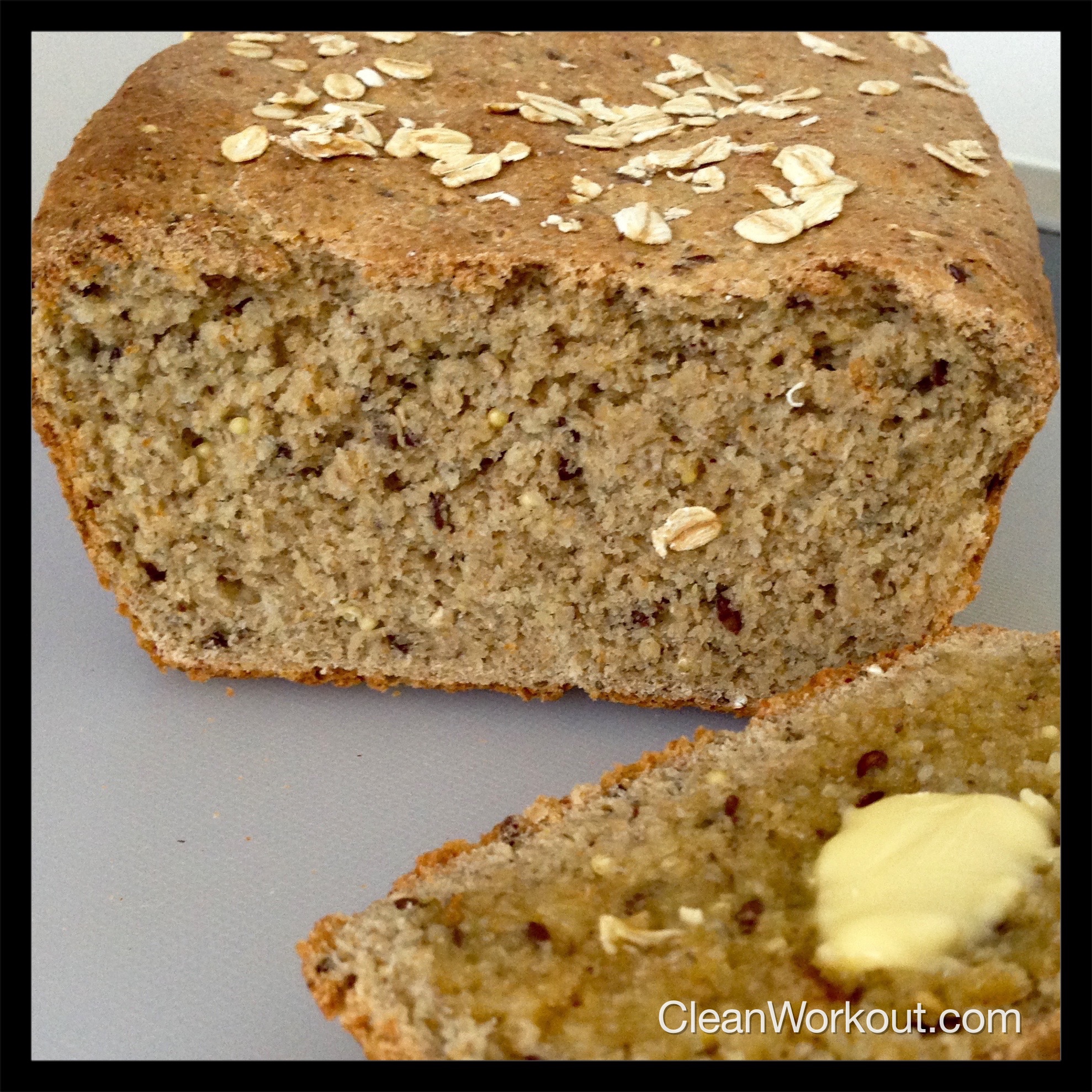 Millet is often the main ingredient in bird seed, but is is full of essentials for a balanced diet. Millet is a versatile grain that can be used in a variety of ways like ground into flour and used in baking; making couscous from cracked millet; or simply boiled and enjoyed on salads.
Read below to find out what makes millet our #SuperfoodSunday feature, and try our delicious and simple recipe for Homemade Multigrain Bread – featuring millet two ways!
It is Heart Healthy

Millet is high in Magnesium*, which is a major factor in maintaining healthy heart function.

Magnesium can also help reduce the frequency of migraines.

It also helps to lower the risk of heart attacks by reducing blood pressure, and can lower cholesterol (just like oats!).

Develop and Repair Body Tissues

Millet is full of phosphorus that is essential in the development of cell structures.

Lowers the Risk of Type II Diabetes*

Magnesium is an important co-factor in hundreds of enzymatic processes in the body, including glucose and insulin production.
Millet also has a low glycemic index, meaning that it will not spike your blood sugar. This can also make it a preferable alternative to rice or wheat.

Full of Vitamins and Nutrients including Iron and Vitamin B6
Good for Your Gut

Millet is high in fibre and is alkaline* so it digests easily. It will also hydrate your colon to keep things moving.

Good Source of Protein

Protein keeps you feeling full for longer.
It contains 15% protein, which makes it a suitable meat alternative for vegetarian diets.

Good for your Mood

Millet contains serotonin to help calm you.

Millet is High in Antioxidants*
It is Gluten Free
Clean Recipes: Homemade Multigrain Bread
Incorporating millet into your diet is easy – it is a highly nutritious alternative to rice or potatoes, or it can be ground up into flour and used in baking to give all-purpose flour a healthy boost.
Here is an easy recipe for Homemade Multigrain Bread that you can load with as many superfoods as you like. While it takes a few hours to prepare, this bread is simple, delicious and ridiculously healthy. It is the perfect recipe to try on a rainy day. Best of all, you probably have a wide variety of grains and seeds in your pantry, already!
There is no need to be afraid of bread; we all need carbohydrates in our diet. Baking your own bread from scratch is the best way to know what is in it so you can enjoy it without concern.
Bread Ingredients (Yield: 1 Loaf)
3/4 cup Homemade Multigrain Flour Mixture*
1 1/3 cups Boiling Water
2 tbsp Liquid Coconut Oil* or Melted Unsalted Butter or Olive Oil
2 tbsp + 2 tsp Honey
2 1/4 tsp Active Dry Yeast
(Optional) 1/2 tsp Bread Improver / Vital Wheat Gluten (to improve the softness of the loaf)
(Optional) Extra Whole Grains

2 tbsp Whole Flax Seeds
1 tbsp Hulled Millet
1 tbsp Chia Seeds*
1 tbsp Whole Oats

Roughly 2 1/4 cups Wholegrain Flour (may need more or less depending on kitchen humidity)
1/2 tsp Fine Sea Salt
1 tbsp Oats, For Topping
Start by making your Homemade Multigrain Flour Mixture. In a food processor, combine equal parts of whatever grains you would like to add to your bread. Try the following mix, but feel free to add additional grains, or use what you have available:

Flax Seeds
Millet
Quinoa
Barley
Oats
Brown Rice (or Rice Flour)
Corn (use Corn Flour or Polenta instead)
Wheat (use Semolina)

Clean Recipe Tip: Make extra Multigrain Flour and store it in your freezer or refrigerator. Mix it with all purpose or wholegrain flour in your regular baking recipes.

In a large glass bowl, mix your Homemade Multigrain Flour with boiling water. Stir to combine and let stand 20 minutes until it is just warm.

2. Combine the Multigrain Mix with Boiling Water and let stand.

3. You can see the yeast working as your mixture bubbles.

Mix in the liquid fat (coconut oil, melted butter, or olive oil), then the honey. Stir to combine completely, then add yeast and bread improver (if using). Mix with a spatula and let stand another 10 to 15 minutes for the yeast to activate.
Add one cup of flour and knead – you can knead your bread in a stand mixer or by hand. Next, add in your Extra Whole Grains, if you are using any. Continue kneading, adding half a cup of flour at a time. Knead the dough for 10 to 15 minutes, until it is no longer sticking to your fingers.
Cover with a damp cloth and let stand 1 hour in a warm place.

Start your dough by mixing 1 cup of Wholegrain Flour.

If you like, mix in your whole Flax Seeds, Whole Hulled Millet, and whole Chia Seeds.

Continue to knead the dough.

As you knead the dough, it will absorb the flour and get sticky.

Add a little more flour and keep kneading until it is barely sticky.

Form your dough into a ball, cover it with a damp towel, and let rise for 1 to 2 hours.

Sprinkle your risen dough with sea salt and knead for 5 minutes. Cover again and let stand for another hour.
Grease your loaf pan with butter, coconut oil or oil. Roll dough into a loaf shape and place into greased pan. If you like, lightly press oats onto the top. Let rise 1 hour before baking.

Place your formed dough into a greased loaf pan.

Let the dough rise 1 hour before baking.

Bake your bread in a pre-heated 375 F oven for 28 – 32 minutes. Your bread will be golden brown and slightly hollow sounding when tapped.
Remove loaf from pan and cool on a rack.

Bake in a pre-heated 375F oven until golden brown (roughly 28 – 32 minutes).

Cool your bread on a wire rack. Beware falling oats! They do not all stick to the bread.

There is nothing better than warm, fresh bread and butter… especially when the bread is packed with superfood grains like millet, quinoa, buckwheat, flax and chia seeds. This bread is loaded with fibre, protein and healthy carbohydrates.

Enjoy your bread warm from the oven (the best way!) with a little butter, or enjoy it throughout the week. Bread keeps well in the freezer, so you can also freeze a loaf to have another time. Homemade bread is also a great gift for friends and family (no need to tell them how healthy it is before they taste it!)